Clinical Trials Training
The Medicines for Human Use (Clinical Trails) Regulations state that Clinical Trials involving medicinal products MUST be authorised by the MHRA and conducted according to the Principles of GCP as defined in the Regulations and any subsequent amendments.
MHRA GCP Inspectors assess compliance with the requirements of GCP by conducting inspections at the sites of pharmaceutical sponsor companies, contract research organisations, academic research organisations, investigational trial sites, clinical laboratories, GCP archives and other facilities involved in clinical trial research. Mandatory GCP inspections will be conducted in both commercial and non-commercial organisations within the UK.
Schedule 1 Part 2 of the Regulations (as amended) defines the 14 Principles of GCP, number 2 states: - "Each individual involved in conducting a trial shall be qualified by education, training and experience to perform his tasks."
The Kings Health Partners CTO will provide mandatory clinical trials training to Partner Organisations employees and any other staff involved in clinical trials sponsored, co-sponsored or hosted by the Partner Organisations.

SOP: Clinical Trials Training (961KB)
Related Documentation

Example CPD Record (15Kb)

Example Personal Training Record (20Kb)
Related Information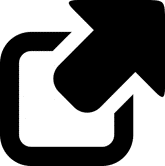 MHRA GCP Inspectorate